Community Potluck
Join us for one of our informal quarterly Community Potlucks where you'll have an opportunity to catch up on what's happening in our corner of the world while enjoying a delicious smörgåsbord of home-cooking. Each potluck features a guest speaker giving a short presentation on topics of regional interest, with an opportunity for follow-up questions. Potluck begins at 6 p.m., speaker at 7 p.m.
January 28, 2014
Dave D'Avanzo, Regional Affairs Manager for Lane Electric Cooperative and John Murray, Energy Services Representative, spoke about a range of energy efficiency and conservation programs offered to residential customers, including zero percent loans and cash grants. Dave described the mix of power generation sources provided to Lane Electric through the Bonneville Power Administration and how electric rates are impacted.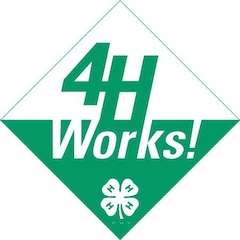 October 30, 2013
Thanks to generous community support, the Lane County 4-H youth development program has been making a comeback since the county's government withdrew its funding for the Extension Service in 2010. Join us at this Wednesday evening, Oct 30th, where we'll learn about how this popular and diverse program provides hands-on learning activities for children and young adults, grades K-12. Thanks to another successful Haunted House fundraiser this past weekend, the Spencer Creek Grange will be presenting a check for $500 to Lane County 4-H representatives.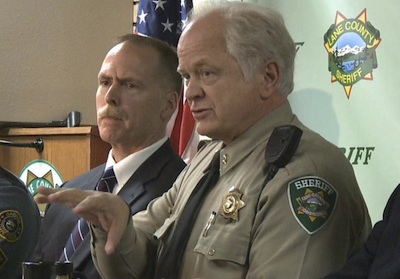 April 23, 2013
We'll be welcoming Lane County Sheriff Thomas Turner and District Attorney Alex Gardner at our quarterly potluck on Tuesday the 23rd of April at 6pm. There'll be ample opportunities to ask questions following their 6pm talks. Please join us for an interesting and informative evening.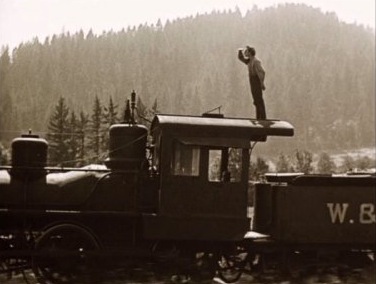 October 23, 2012
Join us for our Fall potluck where we'll be taking a break from our usual format of having a guest speaker presentation in the downstairs dining area. Instead, we will gather in the upstairs Grange hall for a delicious potluck where we plan on showing The General (1927) starring Buster Keaton. Considered by many to be the greatest of all silent films, The General is filled with hilarious sight gags and perfectly timed stunt work, a masterpiece of dead-pan comedy. The General was based on a real incident during the American Civil War when a posse of northern soldiers hijacked a confederate train and a lone southern engineer found himself fighting the lot of them alone.
July 24, 2012
What would you do if your neighborhood was faced with a new industry that would unleash untold social and environmental damage? Write your legislators? Plead with regulators? Sign petitions? Attend council meetings? Protest? Unfortunately, these avenues almost always fail. Established law permits some level of harm and after "complying", corporations are allowed to conduct business as usual – even when an entire community is in opposition.
In 1995, the people of Wells Township, Pennsylvania tried something new. Their story, and many more to follow, is one of revolutionary self-governance. This small town of 500 gathered together to exercise their right to self-government and created local law banning outright the large toxic lakes of hog waste threatening their farmlands and livelihoods.
In November of 2011, also in Pennsylvania, in response to a new state law that granted extraordinary powers to gas companies and to state regulators, State College became the first place in the nation to pass a Community Bill of Rights and a Natural Gas Fracking Ban by a popular vote. To date, 150 communities in six eastern states have successfully passed local ordinances that strip corporations of all their so called "rights", while enshrining the right of people to govern themselves locally.
At our Summer 2012 community potluck, 5th generation farmer Clint Lindsey described how he is helping craft a Community-Rights-based ordinance for the May 2013 county ballot that would ban GMO agriculture in Benton County. Currently working for Greenwillow Grains, Clint is a board member of Ten Rivers Food Web and a steering committee member of Benton County Community Rights Coalition.
October 25, 2011
We're delighted to welcome David Gerber, editor in chief of the The Oregon Vagabond, a new "street" newspaper you may have seen available in downtown Eugene. The Oregon Vagabond newspaper is written and sold by homeless people in Eugene, Oregon. "Our vision is reducing homelessness and keeping the streets a safe place to be. Utilizing the facility at Washington-Jefferson Park in Eugene, we assist those members of our community most in need by providing a structured, safe atmosphere that encourages physical fitness and self-reliant community organizing. The Oregon Vagabond Basketball League/Street Paper instills dignity, increases self esteem, and enhances public safety for the citizens of Eugene. We offer information about community resources through our publication, and a creative outlet for the homeless who write articles for the paper we distribute. The street paper provides jobs, builds people's self-esteem, helps them to transition off the streets and back into society. We are a member of both the International Network of Street Papers (INSP) and the North American Street Newspaper Association (NASNA)."
Visit the site, oregonvagabond.com, and articles published by KVAL and the Register-Guard.
July 26, 2011
Second generation farmer and entrepreneur Tom Hunton describes the challenges of transitioning from grass seed to organic beans and grain and how his collaboration with the Southern Willamette Valley Bean & Grain Project and Hummingbird Wholesale led to the establishment of Camas Country Mill, where hard red and hard white wheat is ground into bread flour on a 40-inch stone grist mill. The mill has garnered widespread support and plays a significant role in returning to the practice of growing and processing foods close to where they're consumed. Tom has been supplying bread flour to The Bread Stop, the Hideaway Bakery, the Market of Choice bakers, Cosmic Pizza and other retail food establishments. A selection of products from Camas Country Mill can also be found at our Growers' Market, which runs from early June through early October, every Saturday from 10AM to 2PM at the Grange.