Spencer Creek Grange Barn Dances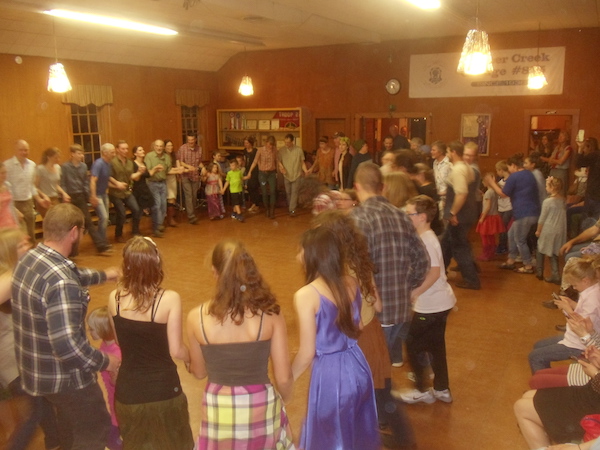 Join us for an exhilarating evening of foot-stomping fun and frivolity with veteran caller Woody Lane who teaches each dance as they begin. Barn Dances at the Grange will continue in 2019. Our next dance will take place on Friday, November 1st and will feature the Slabtown String Band. Children are welcome! Admission is $6 for ages 12 and up and $3 for kids under 11.
For information on other dance events around the Willamette Valley, check out the Eugene Folklore Society and Mud City Old-time, Eugene's home for old-time music and square dancing. Traditional and folk dances can also be found in the Creswell area. More info can be found at Moveable Feet and their Facebook page.