2014 Grange Haunted House Fund Raiser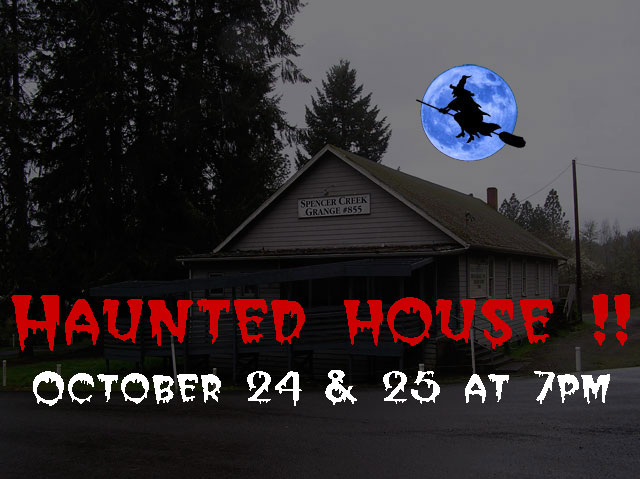 The 6th Annual Spencer Creek Grange Haunted House will again be open this year for two nights and a matinee. The Haunted House hours will be from 7 p.m. — 10 p.m. October 24th and 25th. On Sunday, October 26th, a special children's matinee will take place from 1 p.m. — 3 p.m. for ages 10 & younger who may be accompanied by an adult. The cost will be $5 "per head" with a portion of the proceeds benefitting the Lane Co. 4-H program.
The Grange is a non-profit organization and will be staffing the Haunted House with Grange members and volunteers. Spencer Creek Grange is at the corner of Lorane Highway and McBeth Road just outside the city of Eugene.
For more information call 541-683-5682.